Omron Diagnostic Devices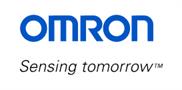 The Omron Corporation was founded in 1933 in Japan, and is a global leader in the design and manufacture of sensor and ultrasonic systems and technology. Omron Healthcare, a subsidiary of Omron Corporation, has become a leading marketer and distributor of medical, home healthcare, and wellness products. Omron Healthcare Business has a research and development staff of over 90 dedicated engineers and support staff located at the corporate headquarters in Kyoto.

Omron Healthcare was the first to introduce manual and digital blood pressure units to the home healthcare market. It identified digital thermometers as more accurate, safer, and more reliable than mercury units, and developed the U.S. market for these devices. Omron Healthcare also developed a body fat monitor using sensor technology, and respiratory inhalation devices using proprietary vibrating mesh technology.

The Omron range of professional products has been specifically designed to assess and monitor cardiovascular conditions in the most simple, convenient and effective way. The non-invasive assessment range includes vascular profiling devices (ABI - Ankle-Brachial Index, PWV - Pulse Wave Velocity, AI - Augmentation Index), ECG & professional Blood Pressure monitor that address unmet clinical needs.

In 2005, Omron acquired the Colin Medical Technology Corporation, which was widely recognized for its engineering, manufacturing and marketing of non-invasive blood pressure monitoring instruments for over 30 years. Together the companies bring innovation to non-invasive assessment of patients, with the collective goal of better patient outcomes.